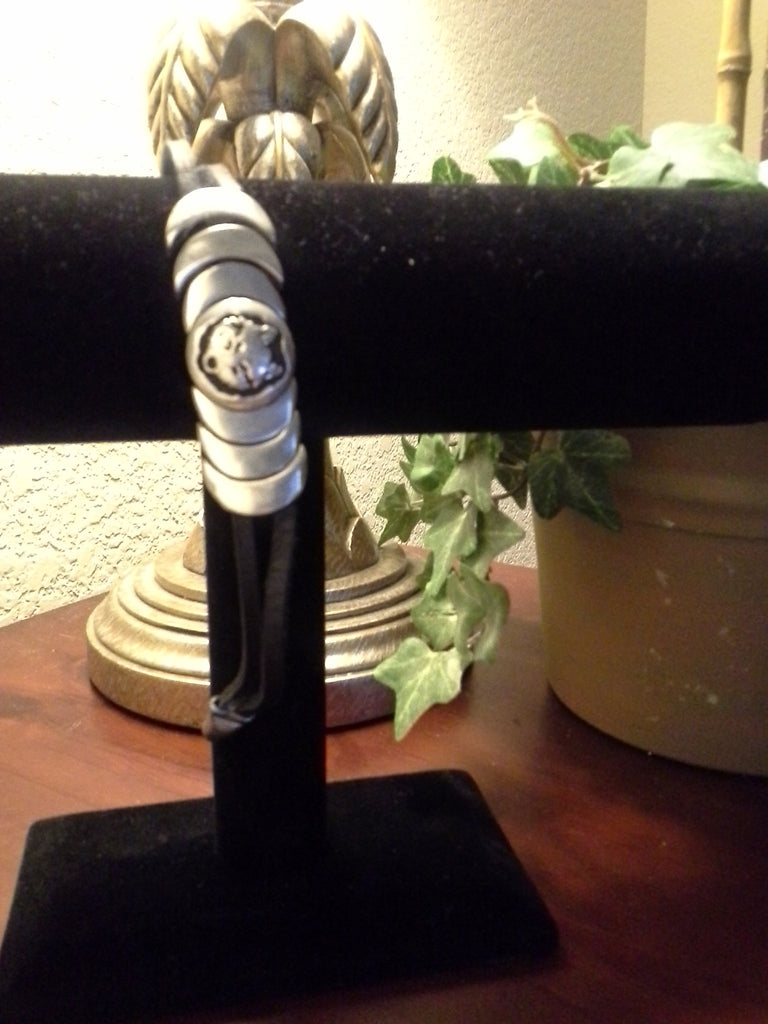 Men's Leather Perseverance Bracelet
Gorgeous black leather Men's sterling silver Perseverance bracelet with magnetic clasp. Double black leather bands add versatility while still maintaining masculinity.  Pair it with other silver or stainless steel bracelets for that perfect look. 
Material:  Leather
Metal : Sterling Silver
Origin: N/A
Length : 8 1/2"
Width: 1.5" at midpoint center